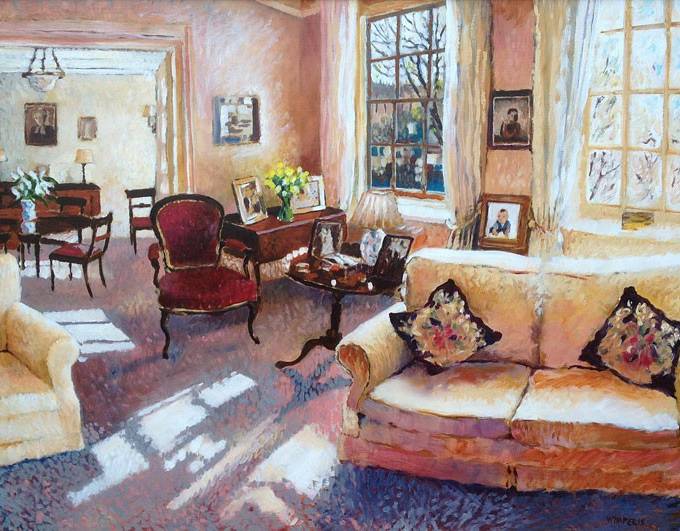 Commission a Painting
Commissions for Portraits, House Portraits and Garden Portraits.
Watercolour, Oils, Charcoal, Pen and Ink.  Very small or quite large.
An initial meeting with the client is always preferable but the whole process can be undertaken by email, working from your own photographs.
A deposit will be required before the painting is started.
Framing can be arranged